INVESTMENT, design & delivery
All of Fay's cakes are bespoke and therefore each quote will vary on your ideas, budget and vision.
Please refer to Fay's pricing guide below.
It's not just a cake Fay offers a Complete service
At Fay's Cakes, Fay strives to make your wedding cake experience as stress-free as possible. My comprehensive service includes a personalised design process, either online or in person, to create a bespoke cake that perfectly complements your special day.
To ensure everything runs smoothly, Fay will take care of coordinating with your wedding suppliers, florists, planners, and stylists, ensuring that the cake seamlessly fits into your overall wedding vision.
On the big day, Fay works closely with your wedding venue coordinator to schedule the timely delivery and set-up of your cake in the morning. You won't have to worry about a thing, just sit back, relax and enjoy every moment of your wedding day, knowing that your dream cake is in capable hands.
what is the cost of a bespoke design by fay's cakes
Investment - Working with fay
Every custom cake is unique from the inside out, making it impossible to provide set prices. Your cake will be tailored to your specific requirements, and various factors such as portions, flavours, and number of tiers will be considered when determining the price.
The total cost will also depend on the level of detail, with more intricate embellishments like edible gold leaf, sugar ruffles, lustre, stencilling, and detailed sugar florals increasing the price.
The prices listed below provide an estimate of what you can expect to pay, based on a simple to elaborate design average spend.
A final price will be provided after your design consultation and the design has been agreed upon. If you have a predefined budget, kindly inform me, and I will consider it when creating design concepts for you.
The final cost of your cake will be influenced by 3 main factors.
1 SIZE; The number of cake portions & tiers. 2 COST; Ingredients & materials. 3 TIME; Required to create your chosen design from the initial enquiry through to delivery.
| Number of tiers | popular portion requests | Estimated guide What's your ideal budget? |
| --- | --- | --- |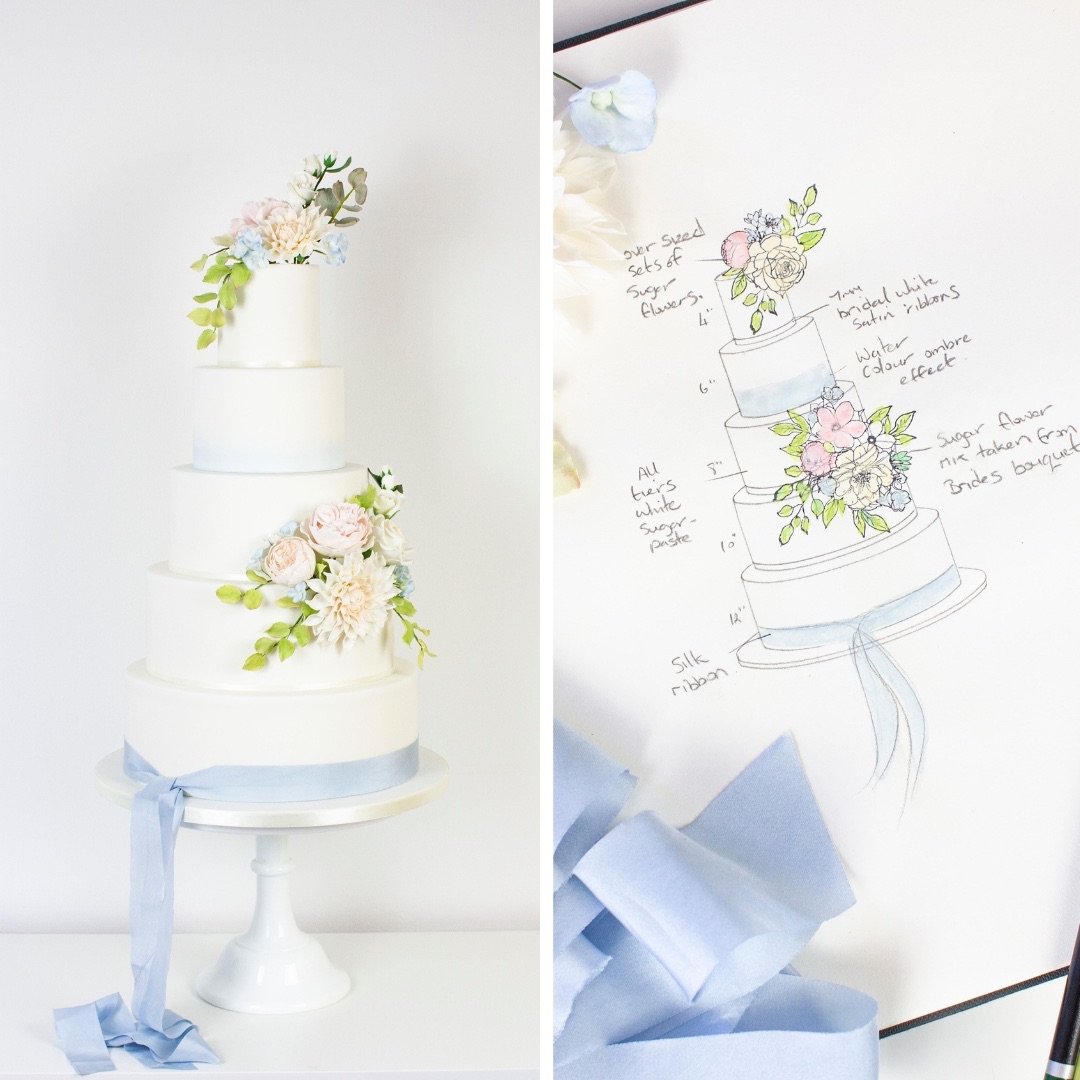 Fay will guide you on size
When it comes to serving cake at UK weddings, most couples prefer to offer it alongside the evening buffet. To ensure you have enough for everyone, it is recommended to cater for around 80% of your guests. During the design process, I will help you determine the appropriate size for your needs.
Our standard tiers stand at approximately 5" tall, made up of 4 layers of sponge with 3 layers of filling, should you prefer the look of even taller tiers extras sponges or dummy layers can be added.
A portion guide will be provided to you; however, this may vary depending on the final height of your tiers and how your venue cuts your cake. You will also receive an information sheet for your venue, which will include my portion guide, ingredient lists, and a copy of my allergens statement.
Dummy tiers can be incorporated into a design to add extra height, complement your design, or add grandeur to the visual aesthetics of your cake. Polystyrene dummies are covered and decorated to look like real cakes, and can also help reduce the weight of the cake as larger cakes tend to be very heavy.
Please note that using dummy tiers instead of real cake may result in a very slightly reduced cost. However, a significant proportion of the price of your cake is for the decorating time. There are numerous size and portion combinations available, so don't hesitate to contact me for further assistance.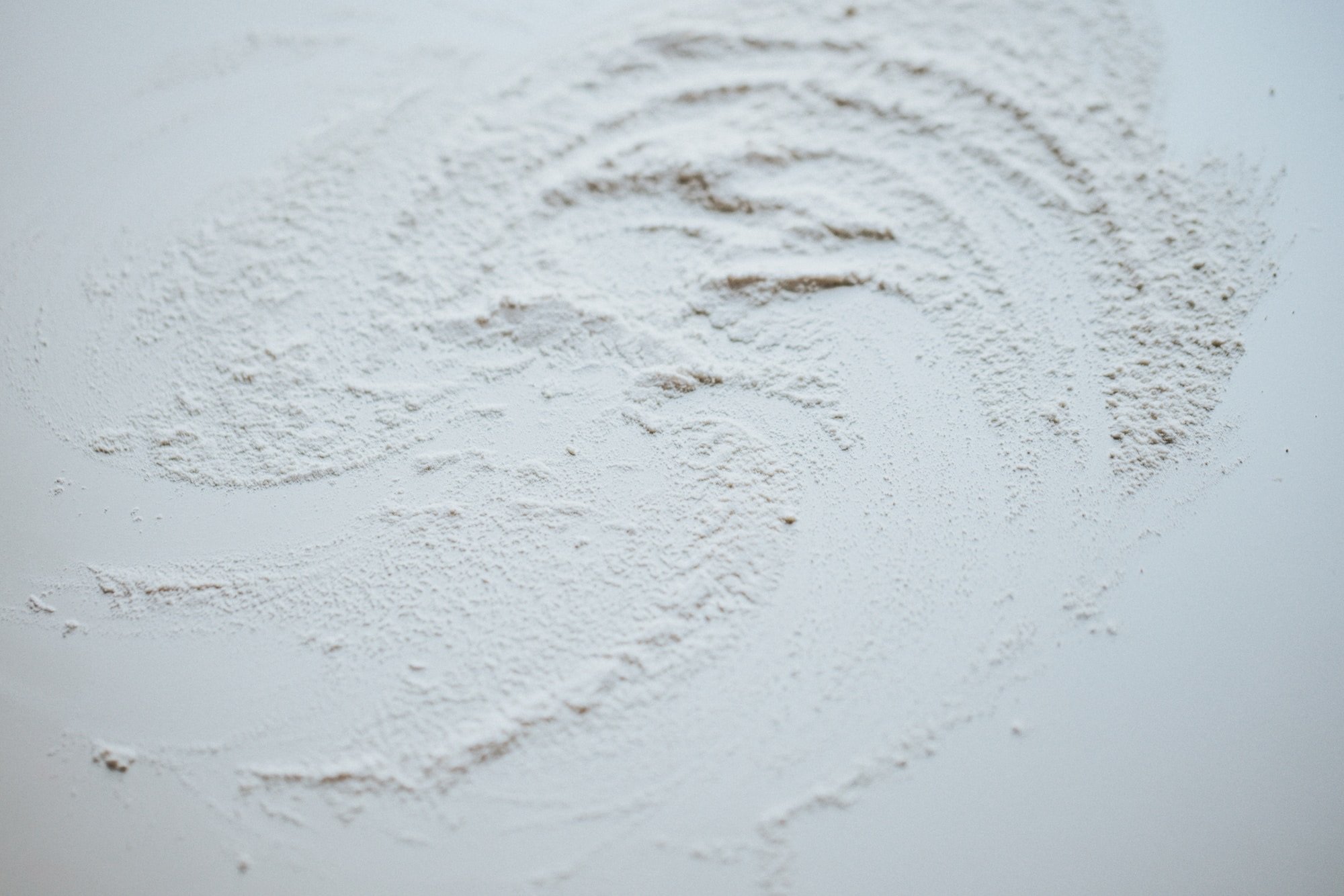 We currently are not accepting orders for tiered Semi, naked or buttercream designs.
We do not supply plain iced cakes.
We do not dress any of my designs with fresh/faux flowers.
We do not make novelty, half and half or carved wedding cake designs.
I may be biased but I'm convinced this was the most beautiful cake you've ever made! I was staring at it all day. I could not wrap my head around the fact those were sugar flowers and not real flowers… this cake was absolutely gorgeous from top to bottom!!! Thank you so much for bringing this cake to life!
Matthew & Krista, 10/05/23, Borthwick Castle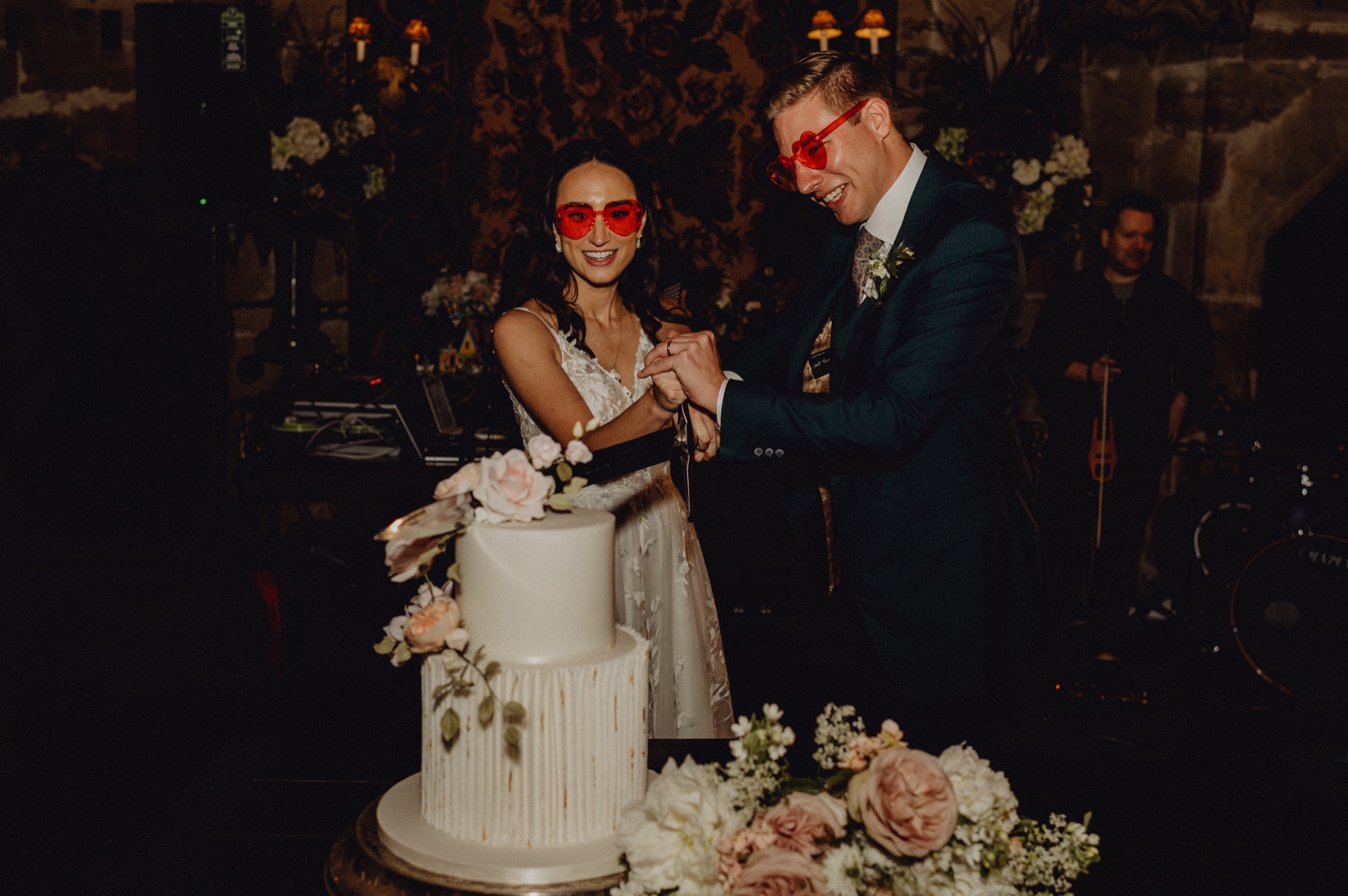 To see Fay's lastest designs and news from Fay's cakes please follow us on our social media channels.