Our delicious flavours, contemporary styling, and flawlessly clean finish ensure that not only do our cakes make a stunning centrepiece for your event, but they also taste just as good as they look!
All our cakes are baked from scratch using only the finest ingredients. We pride ourselves on using free-range eggs, creamy butter, and fresh zests and preserves to infuse our cakes with delightful flavours. Our cakes are approx 5" tall, 4 layers with 3 layers of delicious filling.
To achieve a flawless finish all our cakes are undercoated in a thin layer of Belgium white chocolate ganache, providing the perfect base for the next step of covering our cakes in the finest Swiss sugar-paste to ensure a smooth sharp finish to our cakes.
Below are some of our most popular flavour combinations. If you have a favourite that you can't see here, please ask. We will do our best to create it for you. There is also an option to pick a different flavour for each tier.
VANILLA - Madagascan vanilla sponge layered with vanilla buttercream and strawberry or raspberry preserve. *VARIATIONS -champagne syrup & strawberry preserve.
*CHOCOLATE - Chocolate sponge layered with vanilla buttercream. *VARIATIONS - Chocoalte Orange sponge. Fillings - salted caramel, hazelnut or whisky, dark or milk chocolate buttercream frosting.
*ZESTY LEMON - Lemon sponge layered with vanilla buttercream and zesty lemon curd. *VARIATIONS - Orange sponge. Fillings - blueberry conserve or elderflower buttercream.
*CARAMEL - Caramel sponge layered with vanilla buttercream and caramel sauce. *VARIATIONS - Whisky buttercream.
*WHITE CHOCOLATE & RASPBERRY - White chocolate sponge layered with white chocolate buttercream & raspberry preserve.
*MANGO & PASSION FRUIT - Light sponge layered with vanilla buttercream and a sweet mango & passion fruit coulis.
*STICKY TOFFEE - Light sponge layered with vanilla buttercream and caramel sauce.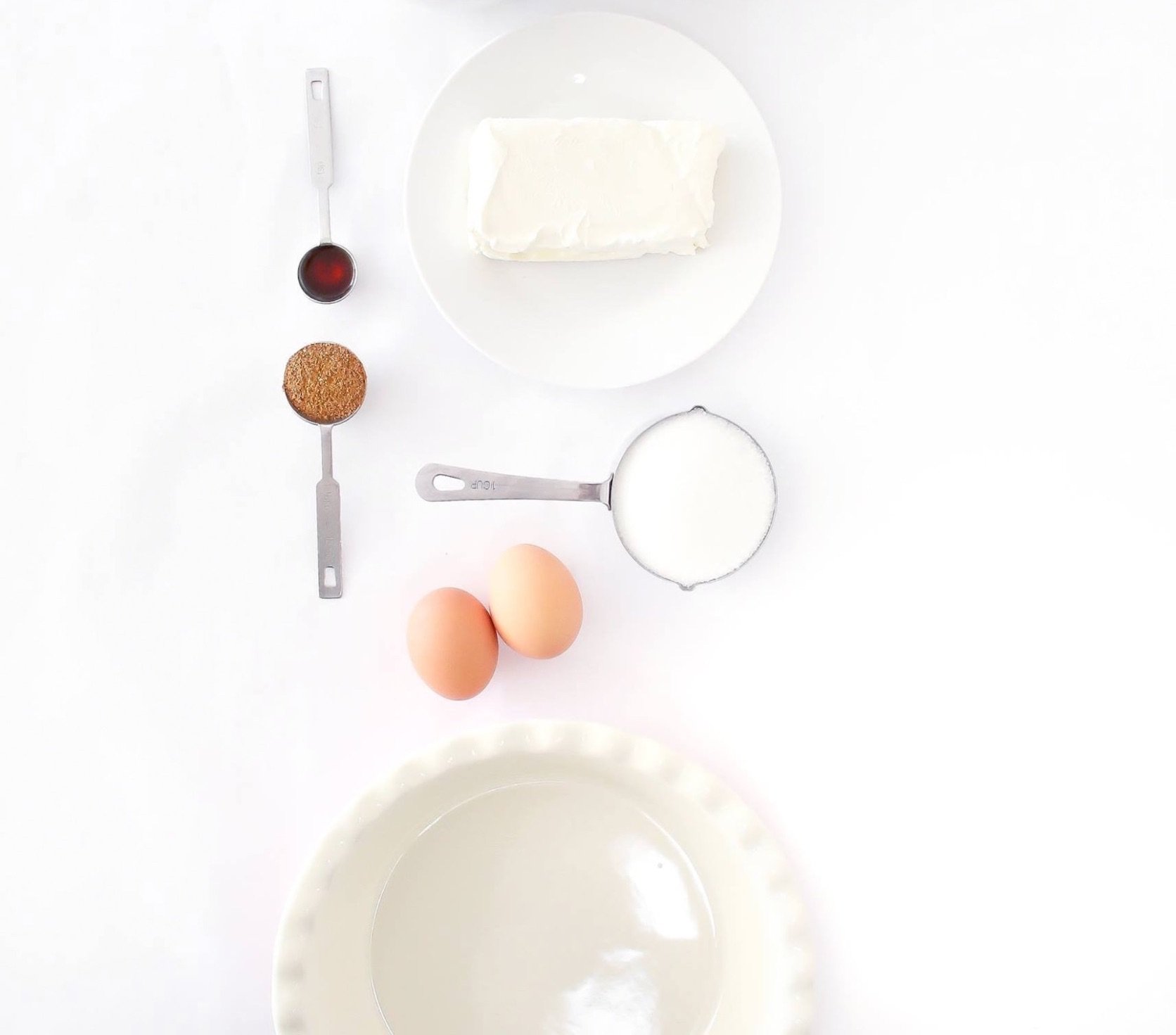 *COCONUT & LIME - Coconut & lime sponge layered vanilla buttercream and lime curd.
*CHERRY BAKE - Almond sponge layered with almond buttercream and Morello preserve.
*CARROT - Spicy carrot cake layered with cream cheese flavoured buttercream, vanilla buttercream or orange buttercream.
*BISCOFF - Vanilla sponge layered with Loutus biscuit chunks, biscoff spread and Biscoff buttercream,
*RED VELVET - Red silky chocolate sponge with vanilla buttercream or cream cheese flavoured buttercream. *VARIATIONS - Belgium white chocolate buttercream.
*IRISH CREAM - Espresso sponge layered with Irish cream buttercream.
*TRADITIONAL FRUIT - cake with apricot preserve covered in a thin layer of marzipan and sugarpaste. Only available as a kitchen cutting cake.
*Vegan cakes are available as single tier designs or as kitchen cutting cakes.
*SURCHARGE CHARGE APPLIES
Pre-orders open-delivery or collection from fay's kitchen 26th October
Whether you're in the midst of planning your wedding and searching for the ideal cake designer, or you've already secured Fay's services for creating your cake, consider the option to pre-order one of Fay's delicious tasting boxes. These tasting boxes are available on specific dates, which occur 2-3 times a year.
A luxurious cake tasting box containing six of our most popular cake flavours. Each cake slice is individually hand-wrapped for freshness. Included is a menu card of all our cake flavour options, you can use this to mark off what flavours you enjoyed the best.
Fay's taster boxes are priced at £30, with an additional £8.95 for UK-wide postage and packaging. If you prefer, you can also collect your box directly from Fay's Cakes. For more information and to secure your taster box, please don't hesitate to get in touch with Fay.
Fay selects and reveals the cake flavours before they are released.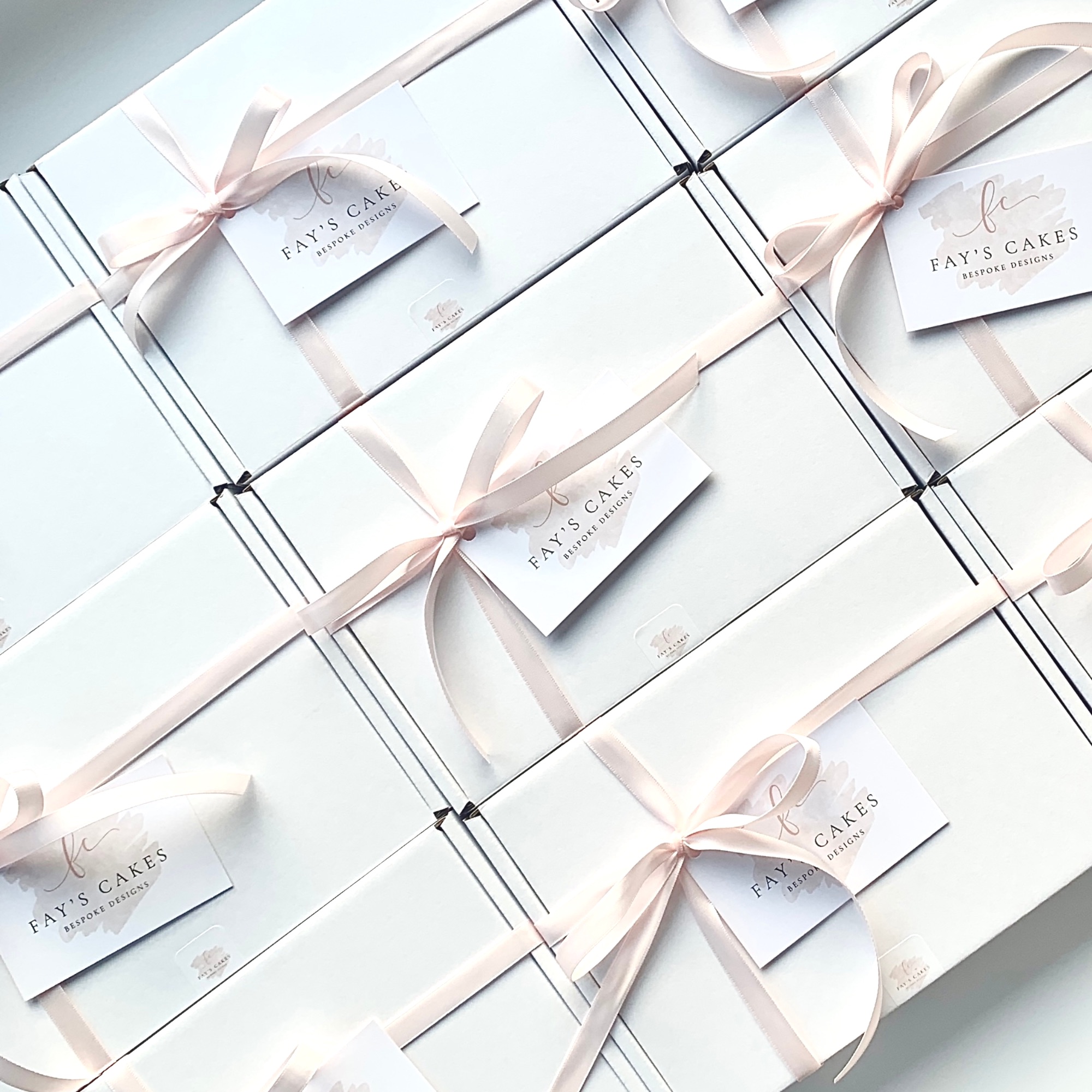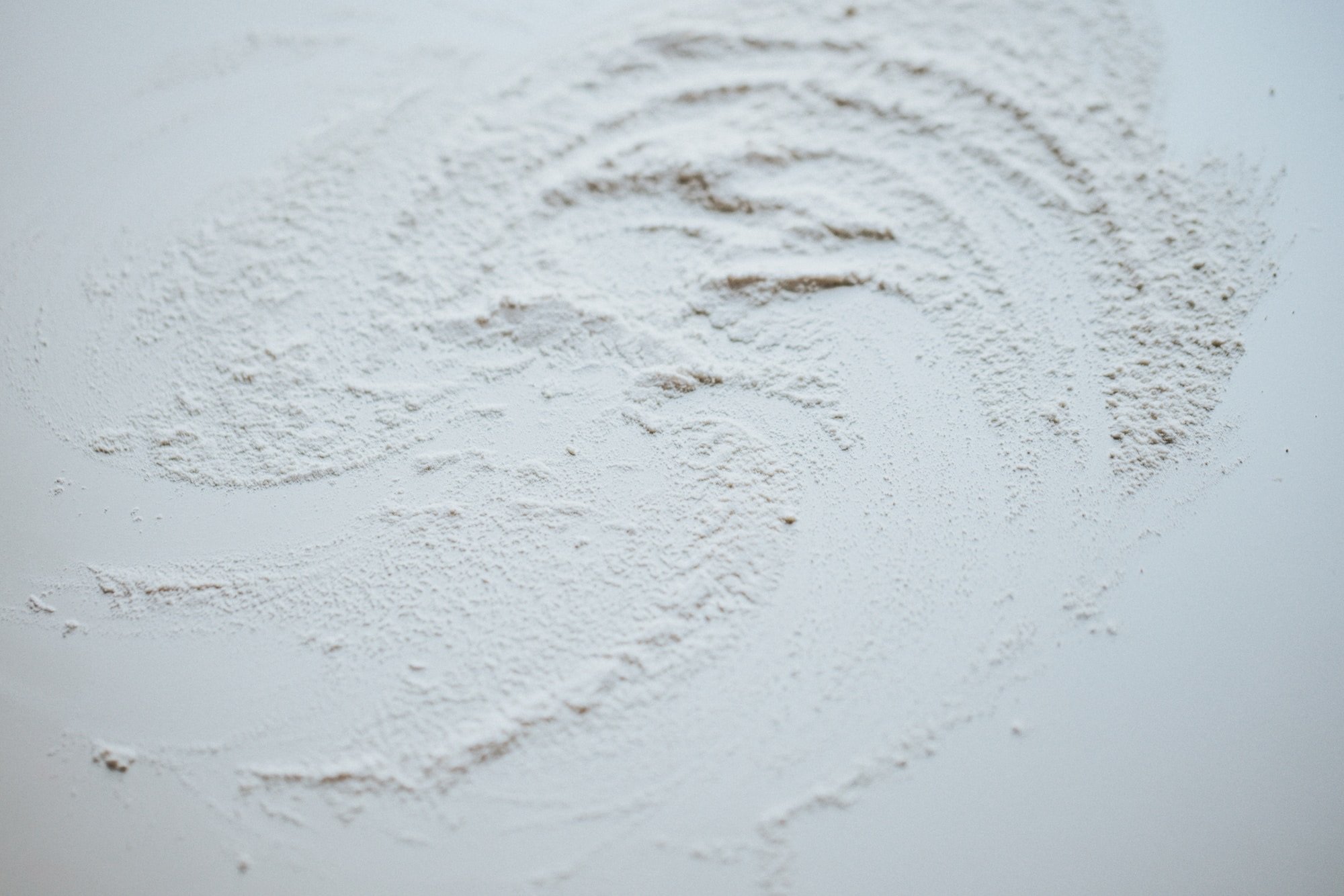 We currently are not accepting orders for tiered Semi, naked or buttercream designs.
We do not supply plain iced cakes.
We do not dress any of my designs with fresh/faux flowers.
We do not make novelty, half and half or carved wedding cake designs.
To see Fay's lastest designs and news from Fay's cakes please follow us on our social media channels.