The process to designing your dream wedding cake
Below you will find information on the design process, along with our flavour menu and a rough guide to our pricing.
Step 1 securing your wedding date
As soon as you have booked your venue, it is best to get in touch to check my availability. I take bookings 1-2 years in advance. Sometimes I can accommodate commissions at shorter notice, please don"t hesitate to get in touch.
It is myself who designs, bakes and decorates all the cakes here at Fay's cakes. I offer a personal service to each of my couples, taking on one or two cakes each week depending on the complexity of the design, date and location of the venues.
If your date is available we will discuss your details, this will enable me to give you an initial price, at this point, based on your numbers. I will email over a copy of my brochure *Your wedding cake guide* where you will find some useful information.
At this stage you can secure your date with a £100 *save the date* booking fee, this means you are firmly booked in our diary and you can carry on with the rest of your wedding planning. Once you are booked in you will receive a copy of my *design checklist* to fill in at your leisure, this will help with the design process when the time comes.
If you are not at the design stage just yet, don't worry you can save your date now with the design being finalised once you have chosen your elements for your wedding day, usually around 3-6 months before your wedding.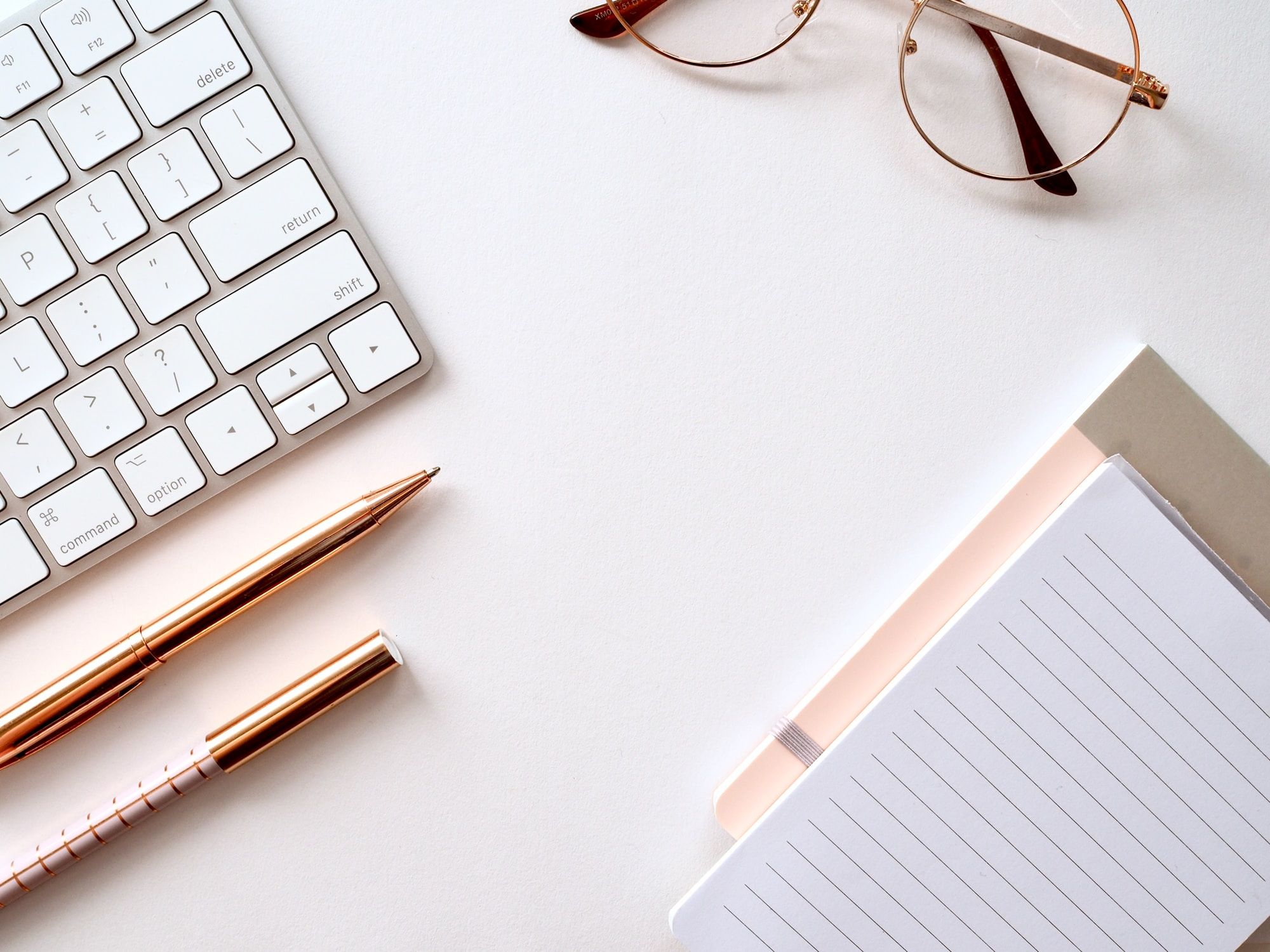 Step 2 creative Design consultation or online design.
Once you have secured your date, if required, I will invite you for a design consultation. I would recommend coming for your appointment once you have chosen your elements for your wedding day. It would be helpful to fill in my design checklist and email it back before attending your appointment, this will help me to visualise your style and tone for your wedding day, this will also be helpful when the time comes to sketch up any design ideas. Your appointment will last Approx. 1 hour.
Should you wish to have a design consultation prior to securing your date, appointments are charged at £50, which will be deducted from your final cake balance should you go ahead and secure your date with Fay's Cakes.
We offer design consultations appointments throughout the year on specific dates. Consultations are a great opportunity for us to meet and discuss your wedding plans in more detail, please feel free to bring along any additional photos, stationary or colour swatches which you would like to also use as inspiration for your cake.
After your consultation, I will prepare a final proposal detailing your quotation, drawings, cake flavours, delivery details, stand hire and any other requirements via email.
UNABLE TO VISIT US IN PERSON? I work with customers from all over the UK, as well as couples coming to get married in Scotland from abroad. We love nothing more than to meet our couples in person, however, if that is just not possible, don't worry as the design process can be carried out online
We do not offer cake samples at your design appointment, should you wish to taste our cakes you can do so by pre-ordering one of our sample boxes.
When you order your wedding cake from Fay's Cakes, to ensure your experience is as stress-free as possible, our service includes bespoke design service, liaising with your wedding suppliers, florists, planners, stylists etc. We will work with your wedding venue coordinator to schedule the delivery and set-up of your cake on the morning of your wedding. All you need to do is sit back, relax and enjoy your wedding day.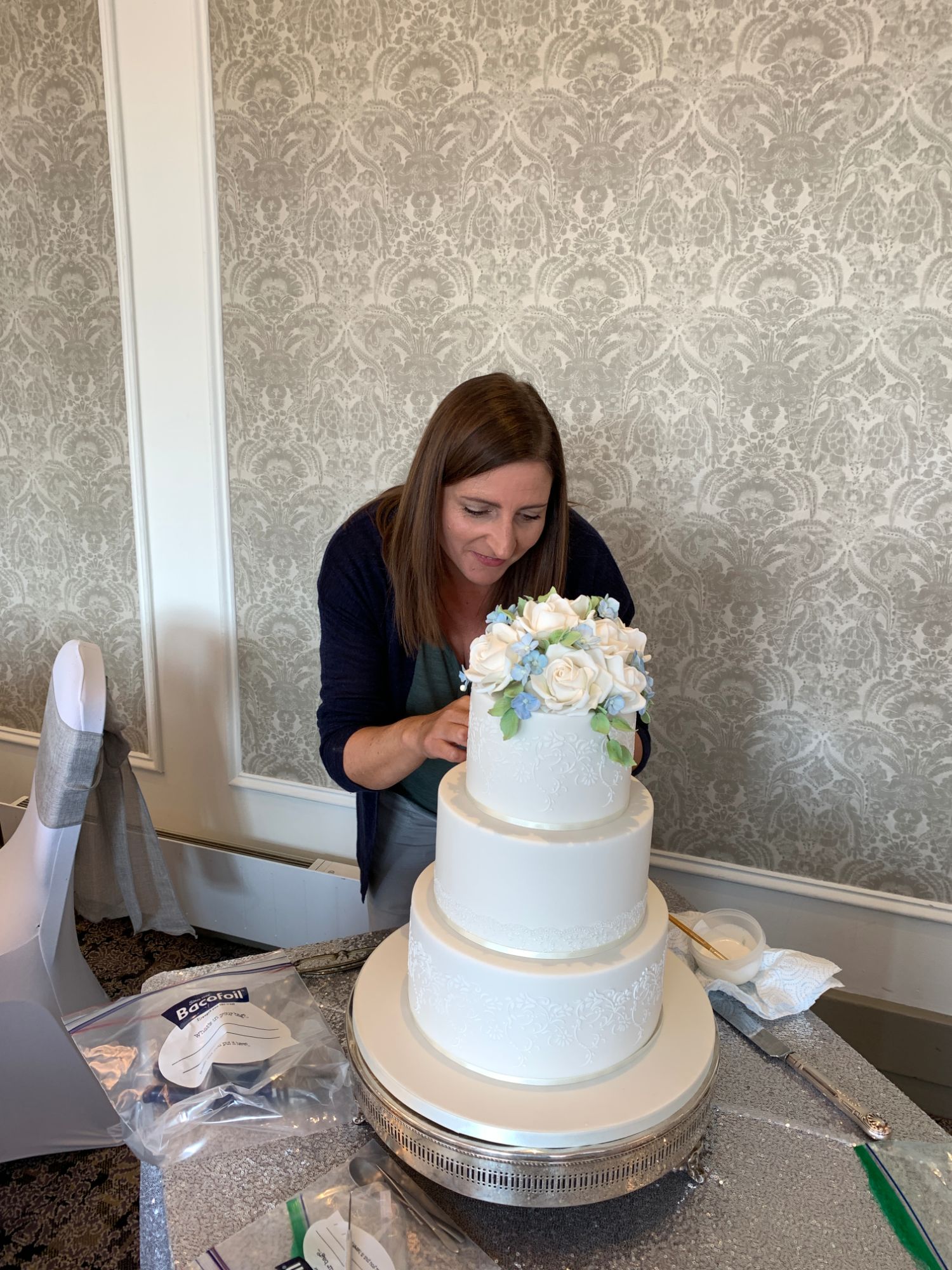 Once you have secured your date with Fay's cakes and would like to taste my cakes, you can do so by ordering one of my sample boxes. Taster boxes are available on specific dates 2-3 times a year.
I have been offering this service to our busy couples for some time now and for my couples that live further afield.
I appreciate that you may wish to taste my cakes before securing your date. You can do so by pre-ordering one of my cake sample boxes.
Taster boxes are charged at £25 plus £7.80 p&p our taster boxes are delivered UK wide, signed, next day delivery before 1pm. If local boxes can be arranged to be collected from Fay's kitchen.
Your box will consist of 5 portions of cake, 0ur most popular flavours, 1 vanilla & Strawberry, 2 Chocolate & salted caramel and 3 Zesty Lemon the other two flavours will be chosen by you, the two flavours with the most votes will be picked for our next batch.
We do NOT cater for allergies as all our cakes are made in a kitchen that handles other allergens such as gluten, nuts, fruits, alcohol, dairy, eggs and more.
PRICE GUIDE:
1 tier, Approx 30 portions from £225
2 tiers, Approx. 60 portions from £345
3 tiers, Approx. 95 portions from £445
3 tiers, Approx 120 portions from £555
4 tiers, Approx. 200 portions from £625
5 tiers, Approx. 210 portions from £735
On average couples can expect to spend between £550- £750 for a decorated 3 tier wedding cake, portions to feed approx. 95 guests.
Should you have a budget in mind please let us know and we will be mindful of this as we design your cake.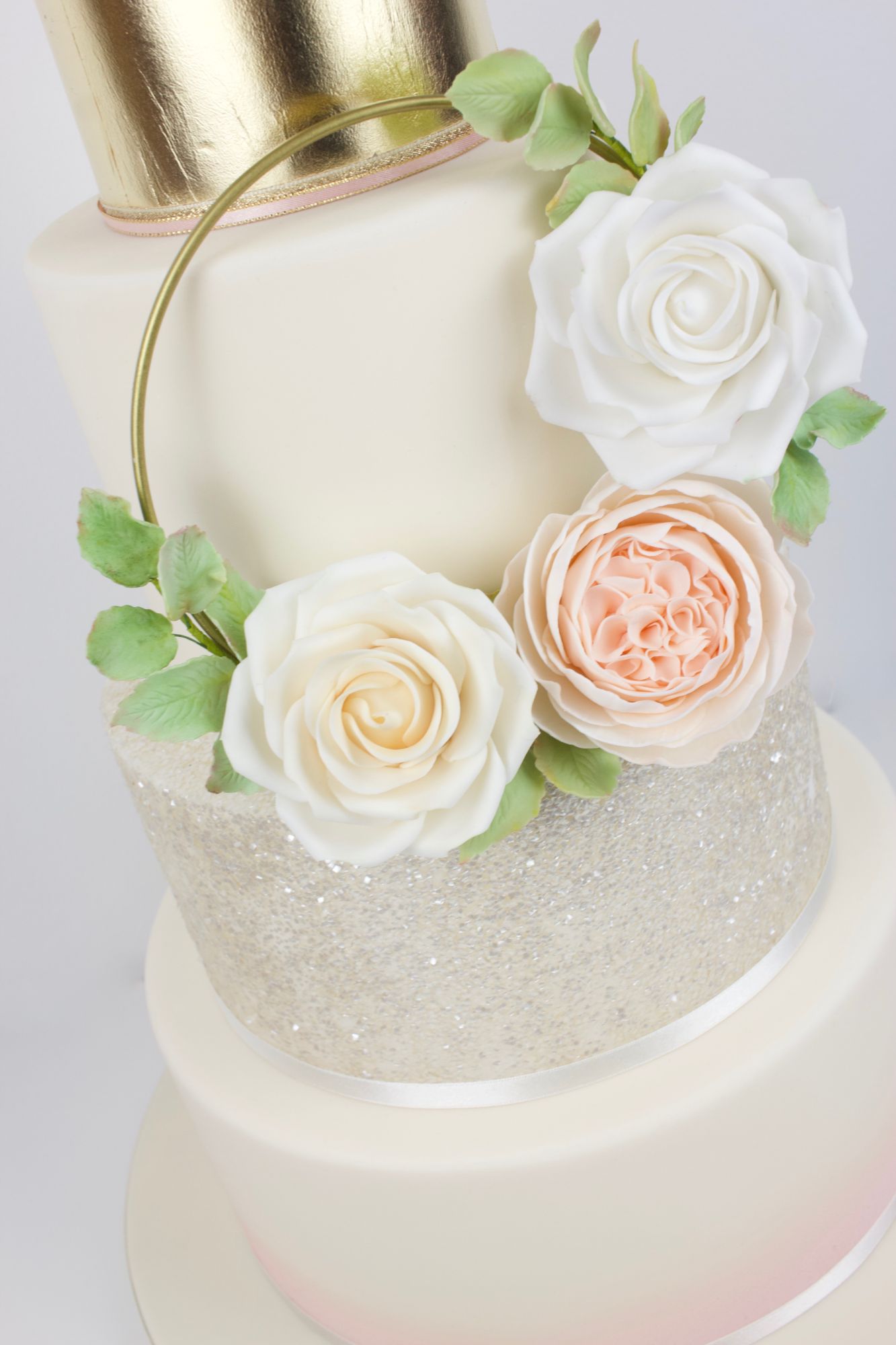 Portions can vary depending on the height of the tiers.
Dummy/fake tiers can also be incorporated into a design for extra height or for when portions are not required. Dummy tiers can also be used for the visual aesthetics of your design.
*Kitchen cutting cakes from £105 to make up portions.
*Wedding cupcakes from £3.50 (increments of 12) *Wedding cookies from £3.50 (increments of 12)
*Only available with an order.
*PLEASE NOTE *We do not dress our iced cakes with fresh flowers.
*We do not supply plain iced cakes.
*Please note semi naked designs, only available for local delivery during the warmer months. (Fresh flowers only with these designs)
VANILLA - Madagascan vanilla sponge layered with vanilla buttercream and strawberry or raspberry preserve.
CHOCOLATE - Chocolate sponge layered with vanilla buttercream. *VARIATIONS - Chocoalte, Orange, salted caramel, hazelnut or whisky, dark or milk chocolate ganache.
ZESTY LEMON - Lemon sponge layered with vanilla buttercream and zesty lemon curd. *VARIATIONS - Orange, blueberry or elderflower.
*CARAMEL - Caramel sponge layered with vanilla buttercream, caramel sauce. *VARIATIONS - Whisky buttercream.
*RASPBERRY & WHITE CHOCOLATE - Raspberry or Belgium white chocolate sponge layered with white chocolate buttercream & raspberry preserve. *VARIATIONS - Belgium white chocolate ganache.
*MANGO & PASSION FRUIT - light moist sponge layered with vanilla buttercream and a sweet mango & passion fruit coulis.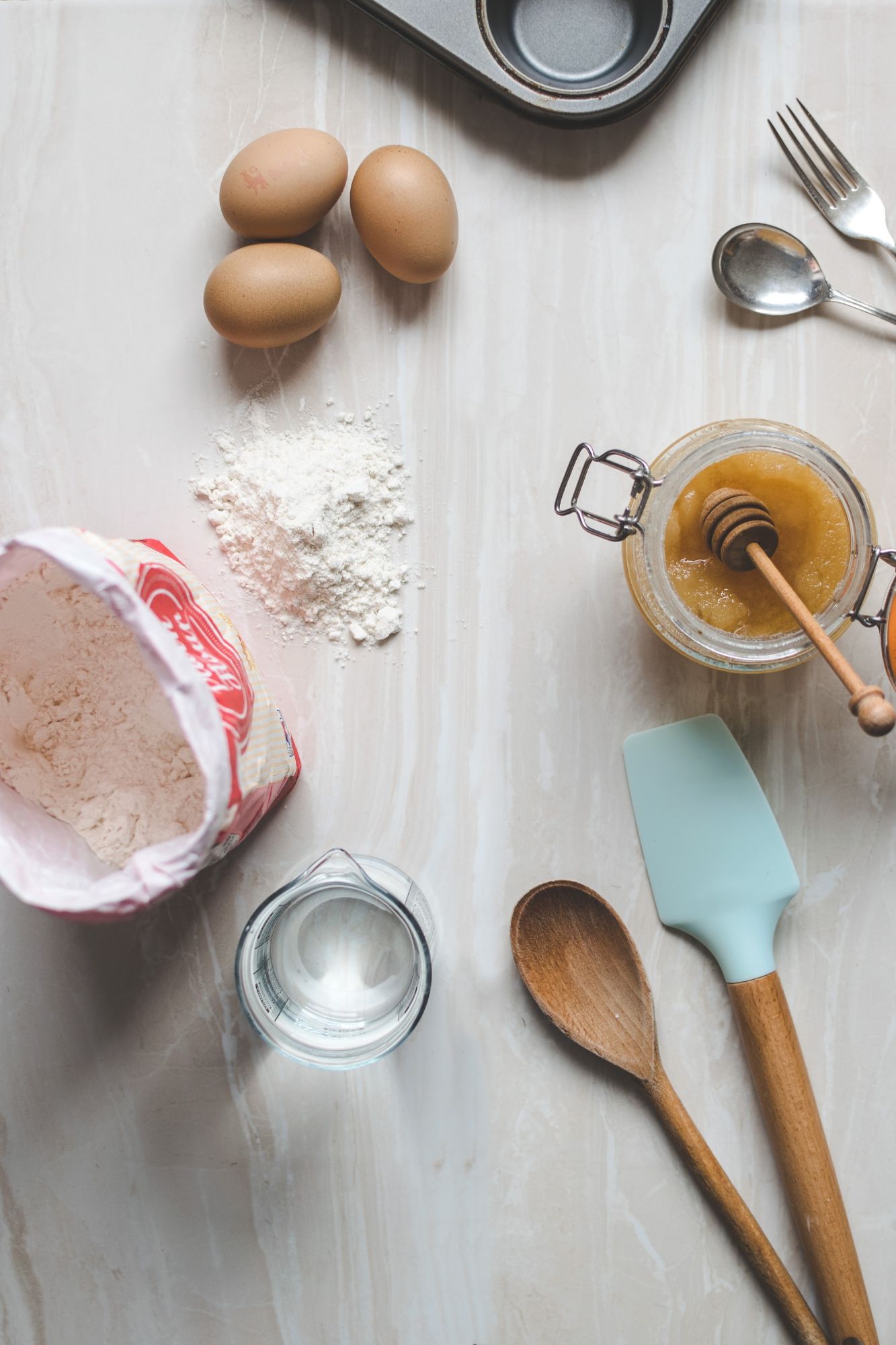 *IRISH CREAM - Espresso sponge layered with Irish cream buttercream.
*STICKY TOFFEE - Moist sponge layered with vanilla buttercream and caramel sauce.
*COCONUT & LIME - Coconut & lime sponge layered vanilla buttercream and lime curd.
*CHERRY BAKE - Almond sponge layered with almond buttercream and Morello conserve.
*CARROT - Spicy carrot cake layered with vanilla buttercream or orange buttercream.
*RED VELVET - Red silky chocolate sponge with vanilla buttercream or cream chesse flavoured buttercream. *VARIATIONS - Belgium white chocolate ganache.
= *SURCHARGE CHARGE APPLIES*